Atelier Italdesign announced the Vulcanus minivan for China
In Asian countries, the so-called biznesveny are common – large monochemists with luxurious salons, which in terms of comfort are not inferior to limousines. Local businessmen appreciate these cars for a spacious and high lounge, which you can enter without bending down. And if there is a demand, why not make money on it? So it was decided in the studio Italdesign – and cooperated with the Chinese company Xingchi Automobiles, which already has experience in reworking European minibuses. Their joint creation will be Vulcanus, so far presented in the form of computer images.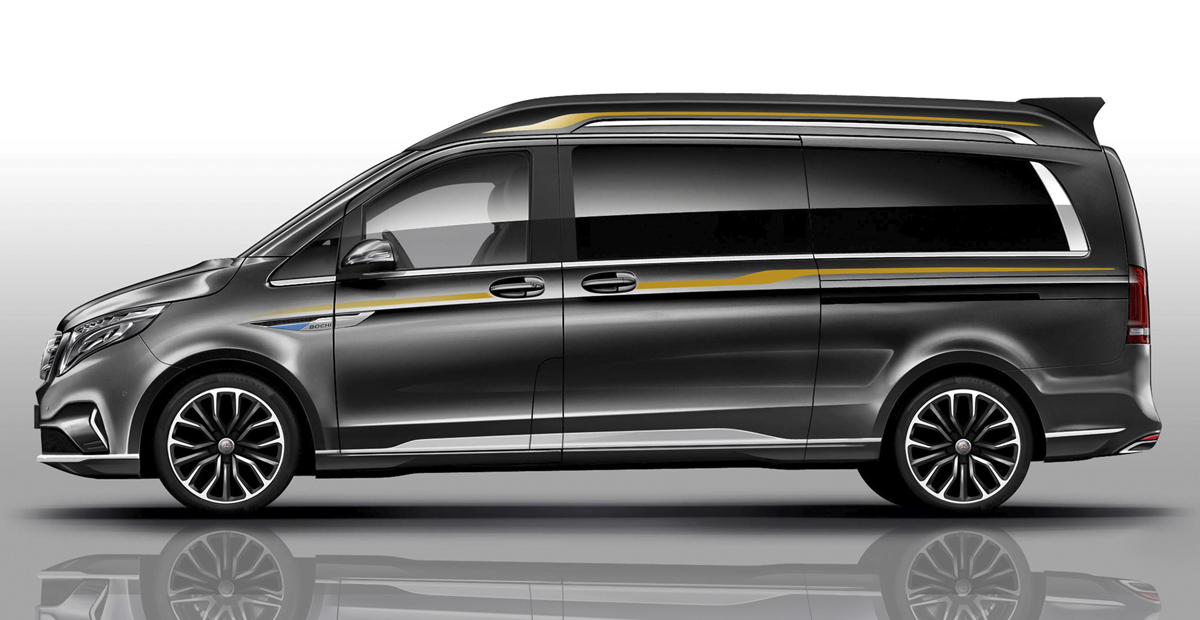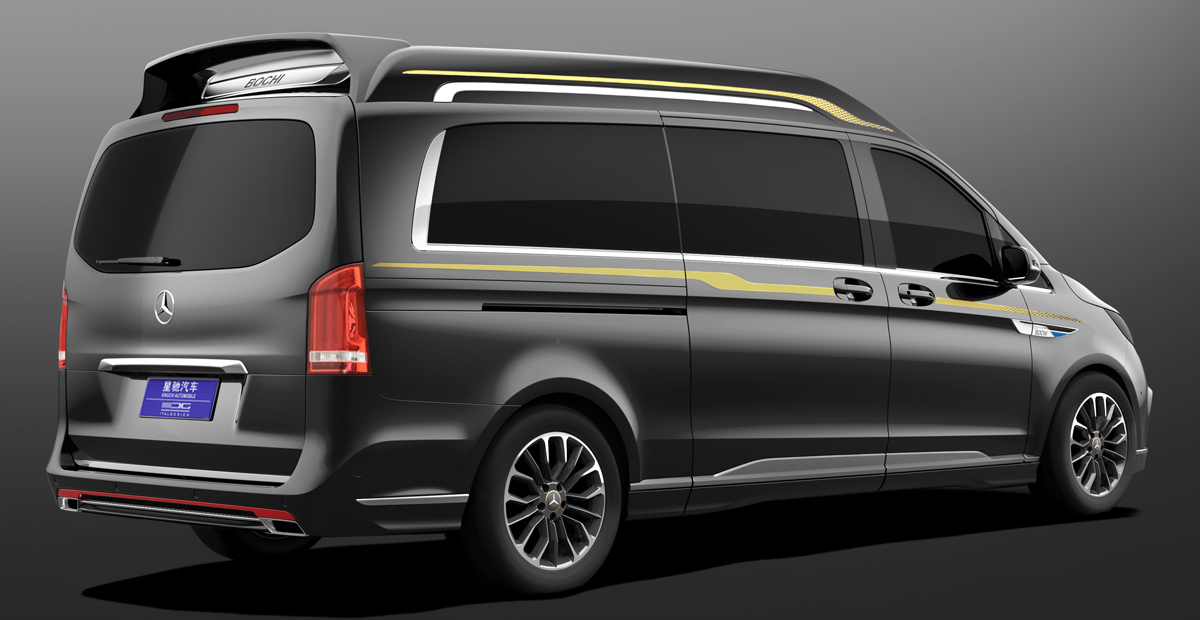 It is based on a Mercedes V 260 L minivan – a modification for the Chinese market, equipped with a 2.0 petrol turbo engine (211 hp), whereas in Europe and Russia the V-class is offered only with turbo diesel engines. A team of Italian designers led by Filippo Perini has developed a new front bumper with triangular running lights for the car, a special color scheme and an original superstructure to increase the height of the cabin.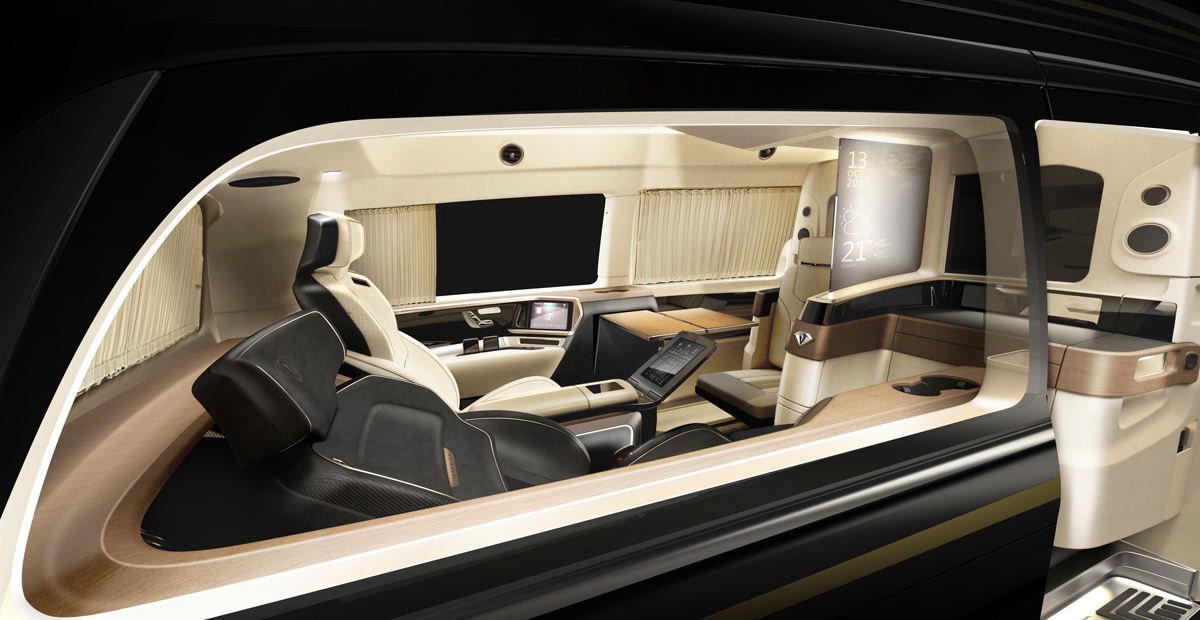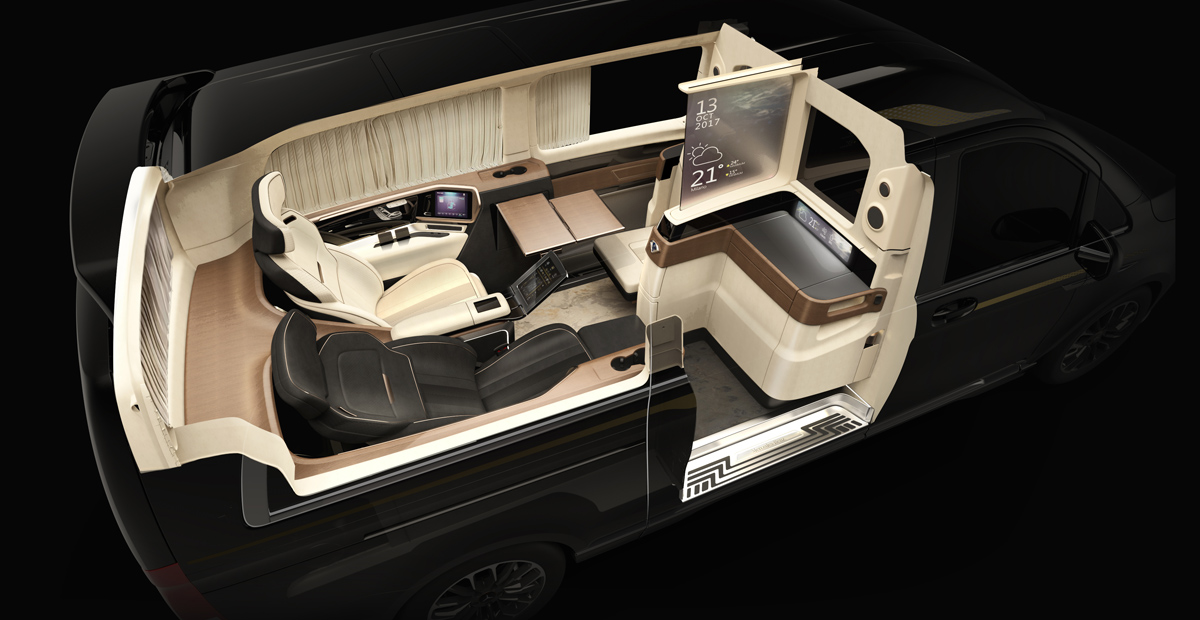 But much more interesting is the salon itself. From the original Mercedes there will be only the front part, where the driver and the guard are. And the passenger compartment was created anew: there are two luxurious chairs for VIP-persons, a separate seat for the secretary (it is located opposite the course), folding tables, a refrigerator, touch-sensitive displays and an expensive speaker system. Natural wood and leather will be used in the decoration, the glass partition between the rear part of the cabin and the cabin has a dimming function.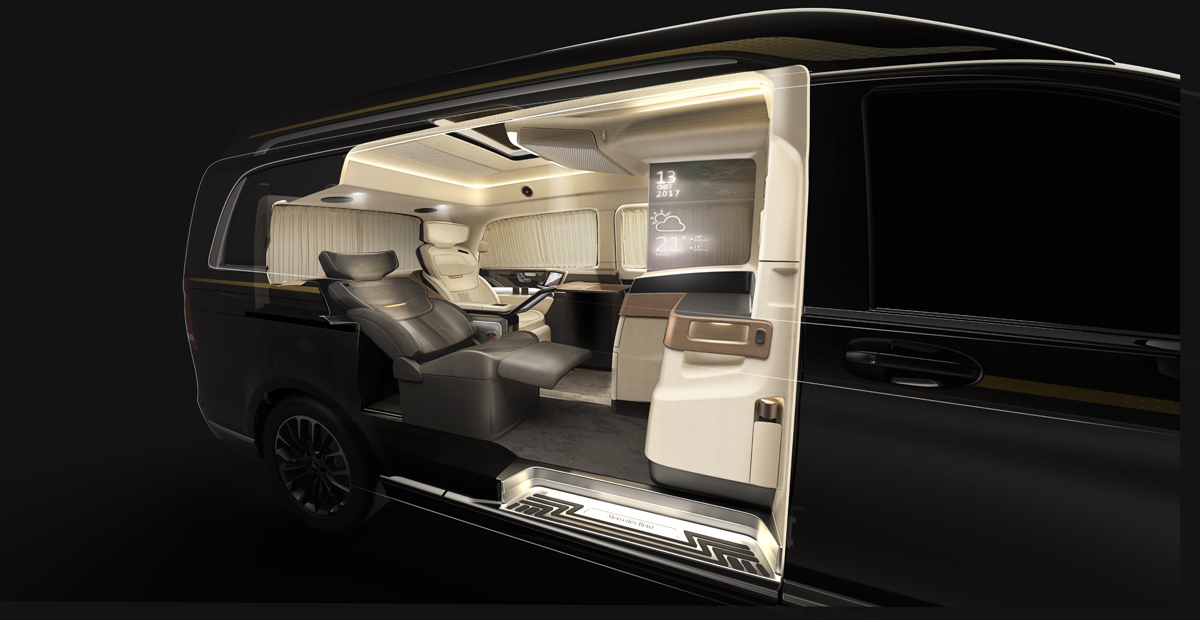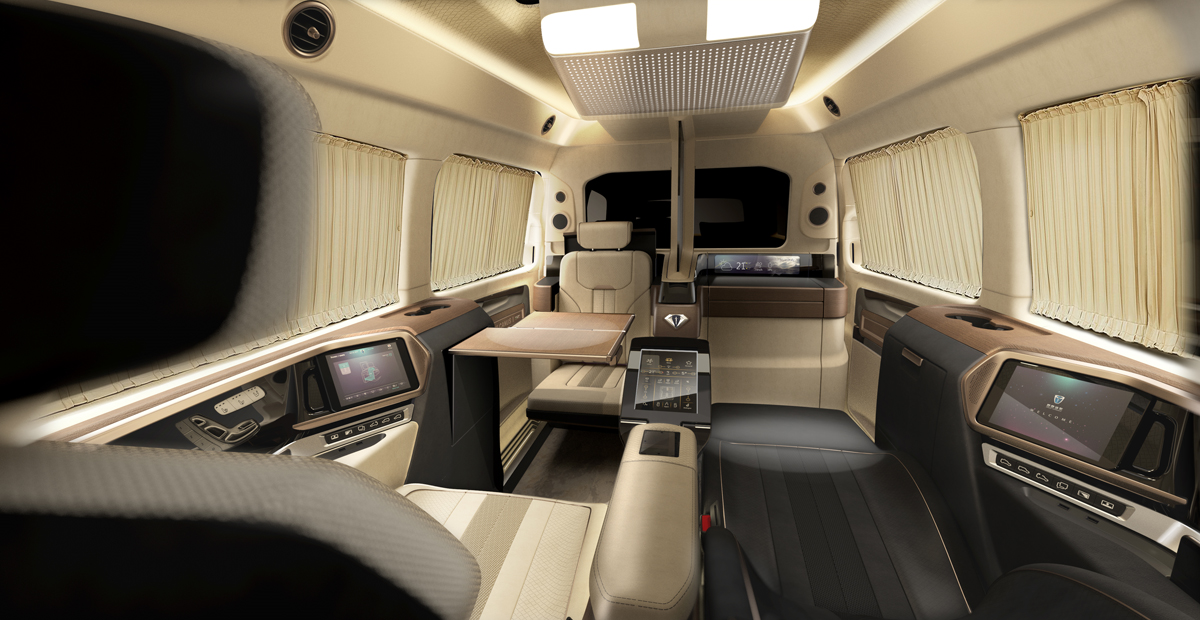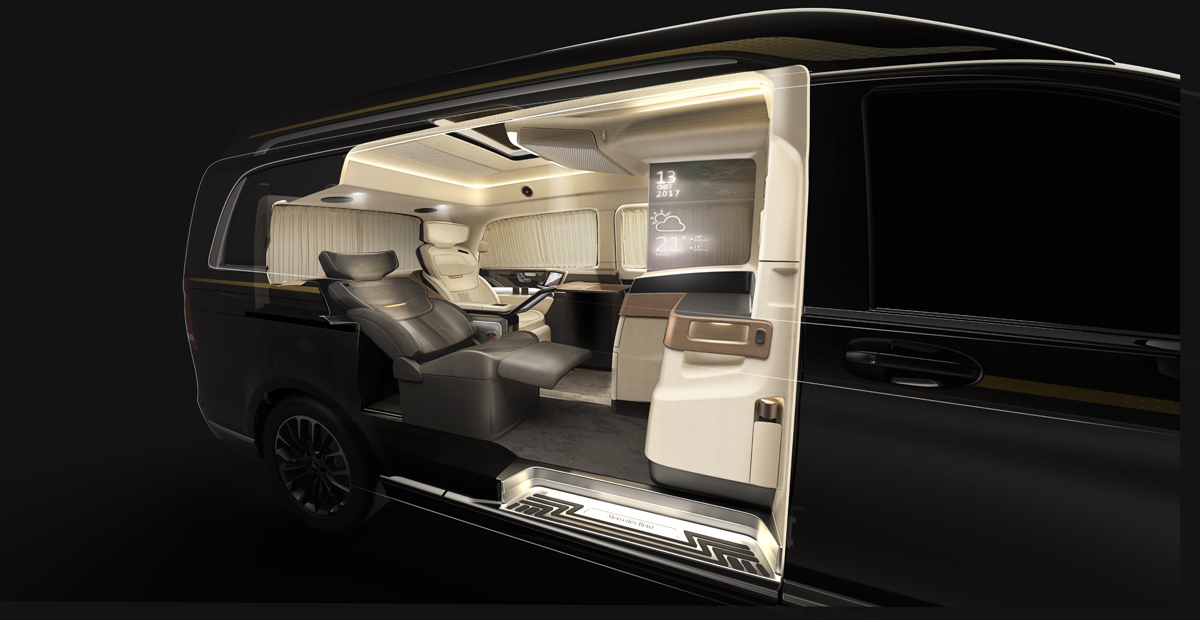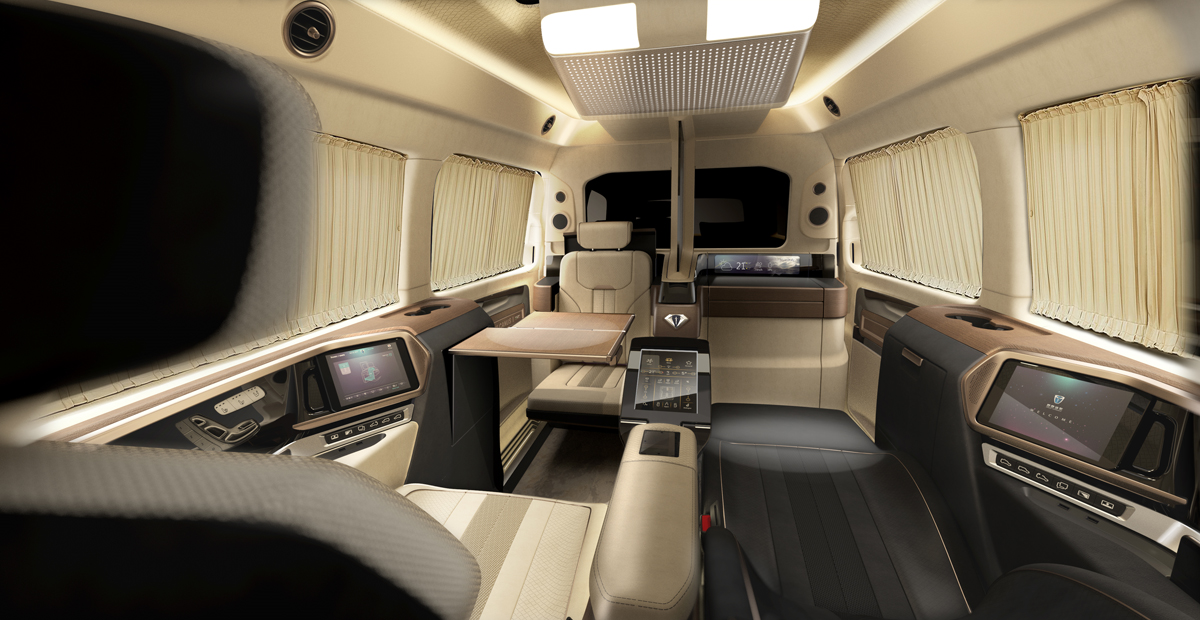 The finished Vulcanus should see the light next year. And in the studio Italdesign is addressed not only to businessmen, but also to families, although in this case it would be better to reconsider the layout of the salon. Xingchi Automobiles will manufacture the machines, which means that these machines will hardly appear outside of China.